Your online source for information about the Religious Society of Friends (Quakers).

Except for a few reprinted old documents, articles on this site are copyrighted by the author, and may not be reprinted without permission. You are, however, free to link to any article or page on this site without prior permission although it's nice to know who's linking to us.

Bill Samuel
Webservant
QuakerInfo.com
Quaker Food?
by Bill Samuel
Originally published February 1, 2000 at Suite101.com
I ran a poll in the Suite101.com Quakerism topic with the question and response options indicated below. I have noted after each option the percent of respondents selecting that option as of the closing date of the poll.
The popularization of what food is closely connected to members of the Religious Society of Friends (Quakers)?
Oatmeal (62%)
Dry breakfast cereal (0%)
Chocolate bar (8%)
All of the above (31%)
None of the above (0%)
Percentages do not add to 100% due to rounding.
Oatmeal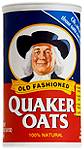 This seems like an obvious answer. Most of us have seen the Quaker Oats box, with its image of a Quaker in plain dress. However, the Quaker Oats Company has never been connected to members of the Religious Society of Friends. The developer of Quaker Oats liked the qualities described - integrity, honesty, purity - in an encyclopedia article about Quakers. Probably lots of Friends eat oatmeal, and sometimes the Quaker Oats brand, but Quakers did not popularize this particular food. In fact, at one time Friends tried to get the U.S. Congress to bar trademarks with religious connotations.

Dry Breakfast Cereal
Modern cereals are associated with a particular denomination, but it's not the Quakers. The Encyclopædia Brittanica states:

The modern commercial concept of cereal food originated in the vegetarian beliefs of the American Seventh-day Adventists, who in the 1860s formed the Western Health Reform Institute, later renamed the Battle Creek Sanitarium, in Battle Creek, Mich. The entrepreneurial possibilities of the ground, thin-baked cereal dough served to the Sanitarium's patients inspired two men, C.W. Post and W.K. Kellogg, each to found his own business.
Kellogg was a Seventh Day Adventist. I haven't been able to verify the religious affiliation of C.W. Post, but he was associated with a Seventh Day Adventist institution.

Chocolate Bar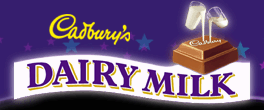 Probably few people connect Quakers with chocolate. Yet Friends played a very important role in the popularization of chocolate. The Quaker Fry, Cadbury and Rowntree families dominated the British chocolate industry for two centuries.
Friends were prominent in retail businesses and manufacturing. In Great Britain, since they were not members of the state church, they were denied the opportunity for university training and also to hold public office until the 19th century. Their faith understandings kept them from careers in the military and in the arts. The brightest and most creative Friends, therefore, often used their talents in the business sector. The medical profession was also available to Friends, since in the early days it was learned primarily by apprenticing, not university education. This is significant for Friends' involvement with chocolate, since chocolate was strongly recommended by physicians for its medicinal qualities in the 17th and early 18th centuries.
Europeans learned about chocolate from the Mayan and Aztec civilizations in the Americas. In those days, chocolate was used almost exclusively as a beverage. In Europe, it was a luxury primarily available to the elite until the latter half of the 19th century. Quakers saw chocolate as an alternative to alcohol, and wished to make it available to working people as a healthy alternative.
English Quakers Establish Chocolate Businesses
In 1748, a Quaker physician named Joseph Fry opened an apothecary shop in Bristol, England. He taught himself a number of recipes for chocolate. In 1761, he purchased the Churchman apothecary shop and, with it, a royal patent for a machine used in making chocolate. His son, Joseph Storrs Fry, patented a new technique for grinding cocoa beans in 1795 using the Watts steam engine, and was the first chocolate manufacturer to introduce factory methods to the industry.
In 1824, Quaker John Cadbury opened up a small shop in Birmingham, England, which sold cocoa among other things. In 1831, he rented a small factory to begin the manufacture of drinking chocolate and cocoa. The enterprise prospered, and he took his brother Benjamin into the business in 1847 and rented a larger factory.
In addition to Bristol and Birmingham, York served as a third center of Quaker chocolate manufacture. In York, it was the Rowntree family who were in the chocolate business. Unfortunately, I was unable to find much information about the history of the Rowntree chocolate enterprise. The company was purchased by Nestlé in 1988, although the Rowntree brand name still survives.
Development of the Chocolate Bar
In 1847, the great-grandson of the original Joseph Fry discovered a way to mix melted cocoa butter into defatted ("Dutched") cocoa powder, along with sugar, to create a paste that could be pressed into a mold. The resulting chocolate bar proved popular, and people began to think of eating chocolate as well as drinking it. The Cadbury firm marketed the first box of chocolate candies in 1868.
Milk chocolate came later, and Quakers did not invent it. However, the Quaker companies did become leaders in making and selling milk chocolate. Cadbury's introduced milk chocolate in 1897, and Fry's in 1902. The early milk chocolate bars were not that good, and Cadbury's spent years developing a superior milk chocolate and new production processes. This effort paid off with the introduction of Cadbury's Dairy Milk in 1905. By 1913, it was the company's best seller. In Britain, it has outsold the competition consistently for three-quarters of a century. It is also popular worldwide.
Fry's and Cadbury's merged their financial interests in 1919. In 1969, Cadbury Group Ltd merged with Schweppes Ltd, the soft drinks firm, to become Cadbury Schweppes Limited. Today, Quakers are no longer prominent in the chocolate industry, but we have left a fine heritage. Cadbury remains a major brand, and there are still products sold under the Fry's and Rowntree names.
There's Lots More...
If you want to read more about the story of the Fry and Cadbury chocolate businesses, you can find extensive information at the Cadbury corporate Web site as The Story of Cadbury. If you get to the Birmingham, England, area, you might also want to tour Cadbury World. You also might be interested in reading The Cadburys - Quaker Social Reformers.
© by Bill Samuel. Do not reprint in whole or in part without prior permission of the author, except for limited quoting in accordance with "fair use" principles. You are welcome to link to this page.